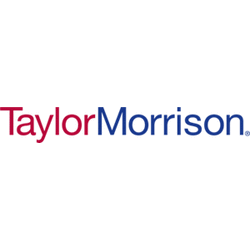 Taylor Morrison
Administrative Assistant
Frisco, TX
Job Description Summary
As an Administrative Assistant working for Taylor Morrison your main responsibilities will be answering the phones, greeting visitors, administrative tasks and serving as the main accounts payable contact for the division. In addition, you may be asked to take on additional projects and responsibilities as outlined below.
Job Details
We trust that as an Administrative Assistant you will: (responsibilities)
Answer all incoming calls and direct calls as appropriate
Prepare expense reports
Upload invoices to accounts payable system for the division
Welcome all visitors by greeting them, in person or on the phone
Code invoices and route for appropriate management approval
Provide administrative support to members of the management team and other departments as needed
Prepare land development payable batches and print checks
Print meeting material packages for management
Research and resolve vendor questions regarding payments
Prepare, retrieve, sort and distribute mail/courier/delivery packages
Responsible for the ordering and recycling of all office toner cartridges
Help maintain corporate conference rooms to include scheduling of various meetings
Submit utility disconnect requests
What you will need: (competencies, behaviors & attributes)
Dependability/Creativity
High Energy Level
Integrity/Honesty
Positive Attitude/Fun
Responsive
Self-Starter
About you:
At least 3 years of administrative assistant experience
Excellent telephone customer service skills required
Strong written and verbal communication skills required
Knowledge of Microsoft Office with emphasis on Excel, Outlook and Word
Ability to multi-task and problem solve day-to-day office activities
Experience in corporate environment and dealing with various levels of management and external contacts is required
Experience in homebuilding industry/customer-related contact preferred
FLSA Status: Non-Exempt
Will have responsibilities such as:
This position is considered a non-exempt position for purposes of wage-hour law, which means that you will be required to keep a time record and will be eligible for overtime pay.
Essential Functions:
Successful job applicants will be able to perform these functions. Reasonable accommodations will be made to enable individuals with disabilities to perform the essential functions.
Report to Division/Corporate Office/Community daily and adhere to schedule
Ability to access, input, and retrieve information from a computer and/or electronic device
Ability to have face to face conversations with customers, co-workers and higher level manager
Ability to sit or stand for long periods of time and move around work environment as needed
Ability to operate a motor vehicle if applicable
Comply with company policies and procedure
Physical Demands:
Must be able to able to remain in a stationary position up to 50% of the time
The ability to frequently lift and/or move up to 10 pounds and occasionally lift and/or move up to 25 pounds
*Taylor Morrison experience and/or successful completion of training program may override required education and/or experience requirement.
Job descriptions are not intended as, nor should be construed to be, exhaustive lists of all responsibilities, skills, efforts, or working conditions associated with a job. They are intended to be accurate reflections of those principal job duties and responsibilities essential for making fair pay decisions about the job.
Benefits of Working With Taylor Morrison
We are looking for dedicated professionals that share our values of putting the customer - and their needs - first. In addition to a great team atmosphere, career development and advancement opportunities, we offer full-time employees an extensive benefits package, to include:
Competitive Compensation
Health Care - Medical/Dental/Vision/Prescription Drug Coverage
401(k) with Company Matching Contributions
Flexible Spending Accounts
Disability Programs
Employee & Dependent Life Insurance
Vacation & Company Holidays
Tuition Reimbursement
Employee Home Purchase Rebate Program
Home Mortgage Program
Employee Assistance Program (EAP)
Welcome to the Taylor Morrison, Inc. Career Portal
In order to be the best in the industry, you have to surround yourself with the best people. At Taylor Morrison, Inc., we are committed to being the best North American homebuilder as measured by our employees, customers, shareholders, and business partners.
Headquartered in Scottsdale, Arizona, Taylor Morrison Home Corporation operates in the U.S. under the Taylor Morrison and Darling Homes brands. Taylor Morrison is a builder and developer of single-family detached and attached homes serving a wide array of customers including first-time, move-up, luxury, and active adult customers. Taylor Morrison divisions operate in Arizona, California, Colorado, Florida, Georgia, Illinois, North Carolina and Texas. Darling Homes serves move-up and luxury homebuyers in Texas. In addition, Taylor Morrison also offers home financing though Taylor Morrison Home Funding, providing professional and knowledgeable home mortgage options.
Taylor Morrison, Inc. is always looking for dedicated professionals who share our values. Please use our Career Portal to view current job openings and apply for positions online.
Thank you for considering a career with Taylor Morrison, Inc.!
For more information about Taylor Morrison please visit www.taylormorrison.com.
Posted 7 Days Ago
Full time
R0008705
a1csqgc9ncdi
139988346