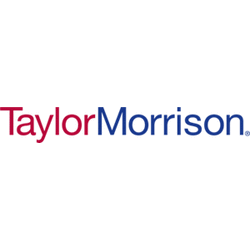 Taylor Morrison
Architectural Manager
Englewood, CO
Job Description Summary
As an Architectural Manager working for Taylor Morrison you will oversee and manage the Divisions plan development, plan check review, jurisdiction approval, Model Home permitting process and plan library creation and maintenance.
Job Details
What Youll Do
Product Development
Procure Consultant proposals from Division approved Consultants list for future projects
Procure fee estimates for Plan Check from Building Department
Research, understand and communicate jurisdiction requirements for construction activities
Manage product development process in accordance with project timelines
Coordinate Plan Development Kick Off meeting and subsequent follow up meetings
Coordinate communication and work product between Architects, Engineers and related Consultants
Principle liaison between Taylor Morrison and Building Departments
Understand and assure compliance with local jurisdictional code requirements
Maintain product design standards and notes
Review plans for consistency, accuracy and completeness of all Consultant plans and engineering with local building codes and the scope of the project
Work closely with Starts Department to ensure floor plans incorporating any recent plan changes are approved by applicable municipality and disseminated to applicable parties
Participate and contribute in value engineering process
Responsible for the accuracy and completeness of new plans released to sales and construction
Maintain a product matrix by community and lot width (i.e., house width-depth, square footage, # rooms, # garages, stories, etc.)
Process Master Plan permits for Model Starts
Perform other duties as assigned
Estimating
Leads the estimating team
Leads the production and maintenance of accurate materials takeoffs for all plans built
Supervises assigned staff. Delegates work assignments. Approves employee work schedules, time off and payroll Provides training, direction, guidance, and coaching. Responsible for performance management, discipline and in partnership with others, hiring and firing decisions. Ensures adequate levels of job performance and compliance with established policies and procedures
Collaborate with Purchasing and Construction to ensure material quantity usage and accuracy
Maintain estimating software licensing and management of stored data
Maintain estimating standards and intended material usages
Conduct prototype walks on all frames of new plans built. Report any corrections to purchasing through takeoff revision process
Research actual job cost overages or extra purchase orders as needed
Perform other duties as assigned
Sound Like You?
You might be just who were looking for if you have
BS/BA in Construction Management, Architecture, Engineering, Planning or other related fields and/or a minimum of 2 to 5 years of related work experience.
Excellent verbal and written communication skills
High level of organizational skills and capability to perform multiple tasks concurrently
Strong problem-solving skills.
Ability to Read and Utilize Working Drawings, Perform Take-Offs and Estimate
Proficiency with Microsoft software applications: (Excel, Word, Access, Outlook, PowerPoint, and Internet Explorer)
Will have responsibilities such as:
Interviewing, selecting, and training employees;
Setting rates of pay and hours of work;
Appraising productivity; handling employee grievances or complaints, or disciplining employees;
Determining work techniques;
Planning the work;
Apportioning work among employees;
Determining the types of equipment to be used in performing work, or materials needed;
Planning budgets for work;
Monitoring work for legal or regulatory compliance;
Providing for safety and security of the workplace
Essential Functions:
Successful job applicants will be able to perform these functions. Reasonable accommodations will be made to enable individuals with disabilities to perform the essential functions.
Report to Division/Corporate Office/Community daily and adhere to schedule
Ability to oversee direct reports daily and provide guidance as needed
Ability to access, input, and retrieve information from a computer and/or electronic device
Ability to have face to face conversations with customers, co-workers and higher level manager
Ability to sit or stand for long periods of time and move around work environment as needed
Ability to operate a motor vehicle
Comply with company policies and procedure
Physical Demands:
Must be able to able to remain in a stationary position 50% of the time
The ability to frequently lift and/or move up to 10 pounds and occasionally lift and/or move up to 25 pounds
Compensation:
FLSA Status: Exempt
Pay Range: $80,000 to $120,000
Bonus Eligible
*Taylor Morrison experience and/or successful completion of training program may override required education and/or experience requirement.
Job descriptions are not intended as, nor should be construed to be, exhaustive lists of all responsibilities, skills, efforts, or working conditions associated with a job. They are intended to be accurate reflections of those principal job duties and responsibilities essential for making fair pay decisions about the job.
Taylor Morrison is an equal opportunity employer. Taylor Morrison does not discriminate against any candidate or employee on the basis of race, national origin, sex, marital status, sexual orientation, age, disability, religion or veteran status.
Benefits of Working With Taylor Morrison
We are looking for dedicated professionals that share our values of putting the customer - and their needs - first. In addition to a great team atmosphere, career development and advancement opportunities, we offer full-time employees an extensive benefits package, to include:
Competitive Compensation
Health Care - Medical/Dental/Vision/Prescription Drug Coverage
401(k) with Company Matching Contributions
Flexible Spending Accounts
Disability Programs
Employee & Dependent Life Insurance
Vacation & Company Holidays
Tuition Reimbursement
Employee Home Purchase Rebate Program
Home Mortgage Program
Employee Assistance Program (EAP)
Welcome to the Taylor Morrison, Inc. Career Portal
In order to be the best in the industry, you have to surround yourself with the best people. At Taylor Morrison, Inc., we are committed to being the best North American homebuilder as measured by our employees, customers, shareholders, and business partners.
Headquartered in Scottsdale, Arizona, Taylor Morrison Home Corporation operates in the U.S. under the Taylor Morrison and Darling Homes brands. Taylor Morrison is a builder and developer of single-family detached and attached homes serving a wide array of customers including first-time, move-up, luxury, and active adult customers. Taylor Morrison divisions operate in Arizona, California, Colorado, Florida, Georgia, Illinois, North Carolina and Texas. Darling Homes serves move-up and luxury homebuyers in Texas. In addition, Taylor Morrison also offers home financing though Taylor Morrison Home Funding, providing professional and knowledgeable home mortgage options.
Taylor Morrison, Inc. is always looking for dedicated professionals who share our values. Please use our Career Portal to view current job openings and apply for positions online.
Thank you for considering a career with Taylor Morrison, Inc.!
For more information about Taylor Morrison please visit www.taylormorrison.com.
Posted 30+ Days Ago
Full time
R0008134
101046772
101046772