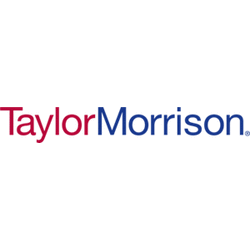 Taylor Morrison
Data Center Operations Manager
Scottsdale, AZ
Job Description Summary
This is the second highest role in the infrastructure and operations (I&O) function within IT, accountable for IT I&O throughout the organization. The Data Center Operations Manager is responsible for the delivery of all IT infrastructure and related IT operations used to enable business capabilities and services across the enterprise.
The Data Center Operations Manager brings current knowledge and future vision for transforming the I&O function including its strategy, service offerings and workforce. The role holder is a senior stakeholder in all relationships with externally sourced infrastructure and operations capabilities.
As a key member of the I&O leadership team this role contributes to the development and execution of the enterprise-wide IT strategy and is responsible for ensuring I&O strategy is fully aligned, positioning I&O to deliver compelling business value.
Job Details
What Youll Do
Primary responsibility of the Data Center Manager is, but not limited to, helping to set the mission, vision, and strategy of the I&O organization to maximize the success of business and IT enterprise initiatives.

Introduces innovative, differentiating infrastructure and operations capabilities that enhance our overall competitive capabilities and enhance employee productivity.

Works with the IT senior leadership team on the service portfolio and governance required to prioritize resources, including budget.

Builds successful stakeholder relationships with other IT and business leaders by developing a clear understanding of business needs, acting as a trusted advisor, and ensuring cost-effective delivery of IT services to meet those needs.

Creates and aligns and I&O value map by linking targeted business outcomes with the future-state business capabilities required to achieve them.

Defines, develops, and manages a comprehensive and integrated ITSM landscape, based on best-practice processes, disciplines, and related toolsets.

Ensures I&O embrace and apply the security strategy.

Operates a formal governance mechanism to establish and monitor effective controls for the processes and functions performed by I&O teams. Supports periodic reviews by internal audit, compliance teams and other risk-related functions as required.

Leverages influencing and negotiation skills across IT and the enterprise to enable cost-effective and innovative shared solutions in the achievement of business goals.

Provides direction on what emerging technologies should be incorporated into I&O products and services to successfully deliver overall IT strategy.

Champions I&O involvement in the IT organization's innovation efforts and its role in experimenting with new solutions to take advantage of business opportunities.

Provides oversight for the full life cycle of design, development, operation, and support of IT systems.

Works with HR and the IT leadership team to develop and execute workforce plans that ensure I&O can supply skilled resources to meet current and future demand.

Develops the maturity of I&O to improve efficiency, deliver new innovations and increase collaboration with other business areas (e.g., through Agile and DevOps).

Drives the adoption of (and commitment towards) service improvements.

Serves on IT planning and policymaking committees; drives the development of enterprise technology standards, governance processes and performance metrics.
Sound Like You?
You might be just who were looking for if you have
Required Experience: Bachelors or master's degree in computer science, information systems, business administration, related field, or equivalent work experience

Ten or more years of experience in IT or business/industry

Three or more years of leadership responsibilities including staffing

Preferably proven experience or demonstrated capability in leading IT transformational initiatives in complex, dynamic environments where agile was applied at scale.

Exceptional leadership skills, with the ability to communicate and I&O vision that inspires and motivates staff and aligns with the IT and business strategy

Effective influencing and negotiation skills in an environment where resources required for success may not be in direct control of this role

Excellent analytical, strategic conceptual thinking and execution skills

Strong business acumen, including industry, domain-specific knowledge of the enterprise and its business units

Strong sense of self, ethics, and effort, as well as the willingness to go the extra mile to achieve important goals.

Ability to develop staff including coaching, mentoring and performance management

Deep understanding of current and emerging I&O technologies and practices, and how other enterprises are employing them

Knowledgeable in how to apply I&O capabilities to achieve regulatory or statutory compliance requirements.

Expertise in establishing and improving DevOps, as well as other working practices (e.g., ITIL).

Demonstrated ability to develop and execute a strategic staffing plan that ensures the right people are in the right roles at the right time, and employees are highly engaged and satisfied

Experience of developing governance practices to track and measure the quality of services and maintain service improvement plans.

Excellent verbal and written communication skills, including the ability to explain technical concepts and technologies to business leaders, and business concepts to the I&O workforce

Knowledge and Skills in Specific Technology Areas and Vendors:
Although primarily a technically hands-off role, it is desirable for the role-holder to have knowledge and skills managing the following technology areas and vendors:
Technology Area
Servers - Rack, Blade Chassis
Cloud - Office 365, Azure, Security, Tanium
Tools - PowerShell, RPA, Orion, System Center
Network - Switches, Firewalls, Wireless
End User - Desktops, Laptop, Tablets
Software - Window Server 2002+, Hyper-V, Windows 10, Veeam, Azure Devops
Vendors
Servers - HP / Dell
Cloud - Microsoft
Tools - Microsoft / UiPath
Network - Cisco / Fortinet
End User - Dell / Apple
Software - Microsoft
Primary Contacts
Reports to the IT Operations Director
IT leadership (VP, IT and Directors)

Peers and other direct reports to the IT Operations Director

Direct reports to this role responsible for I&O engineering and IT operations

Sourcing and vendor management communications

Other functional and product group leaders

Vendors and technology leaders in other companies
FLSA Status: Exempt
Will have responsibilities such as:
* Interviewing, selecting, and training employees
* Setting rates of pay and hours of work
* Appraising productivity; handling employee grievances or complaints, or disciplining employees
* Determining work techniques
* Planning the work
* Apportioning work among employees
* Determining the types of equipment to be used in performing work, or materials needed
* Planning budgets for work
* Monitoring work for legal or regulatory compliance
* Providing for safety and security of the workplace
Essential Functions:
Successful job applicants will be able to perform these functions. Reasonable accommodations will be made to enable individuals with disabilities to perform the essential functions.
Report to Division/Corporate Office/Community daily and adhere to schedule

Ability to access, input, and retrieve information from a computer and/or electronic device

Ability to have face to face conversations with customers, co-workers, and higher-level manager

Ability to sit or stand for long periods of time and move around work environment as needed

Ability to operate a motor vehicle if applicable

Comply with company policies and procedure
Physical Demands:
Must be able to able to remain in a stationary position up to 50% of the time

The ability to frequently lift and/or move up to 10 pounds and occasionally lift and/or move up to 25 pounds
*Taylor Morrison experience and/or successful completion of training program may override required education and/or experience requirement.
Job descriptions are not intended as, nor should be construed to be, exhaustive lists of all responsibilities, skills, efforts, or working conditions associated with a job. They are intended to be accurate reflections of those principal job duties and responsibilities essential for making fair pay decisions about the job.
Taylor Morrison is an equal opportunity employer. Taylor Morrison does not discriminate against any candidate or employee on the basis of race, national origin, sex, marital status, sexual orientation, age, disability, religion or veteran status.
Benefits of Working With Taylor Morrison
We are looking for dedicated professionals that share our values of putting the customer - and their needs - first. In addition to a great team atmosphere, career development and advancement opportunities, we offer full-time employees an extensive benefits package, to include:
Competitive Compensation
Health Care - Medical/Dental/Vision/Prescription Drug Coverage
401(k) with Company Matching Contributions
Flexible Spending Accounts
Disability Programs
Employee & Dependent Life Insurance
Vacation & Company Holidays
Tuition Reimbursement
Employee Home Purchase Rebate Program
Home Mortgage Program
Employee Assistance Program (EAP)
Welcome to the Taylor Morrison, Inc. Career Portal
In order to be the best in the industry, you have to surround yourself with the best people. At Taylor Morrison, Inc., we are committed to being the best North American homebuilder as measured by our employees, customers, shareholders, and business partners.
Headquartered in Scottsdale, Arizona, Taylor Morrison Home Corporation operates in the U.S. under the Taylor Morrison and Darling Homes brands. Taylor Morrison is a builder and developer of single-family detached and attached homes serving a wide array of customers including first-time, move-up, luxury, and active adult customers. Taylor Morrison divisions operate in Arizona, California, Colorado, Florida, Georgia, Illinois, North Carolina and Texas. Darling Homes serves move-up and luxury homebuyers in Texas. In addition, Taylor Morrison also offers home financing though Taylor Morrison Home Funding, providing professional and knowledgeable home mortgage options.
Taylor Morrison, Inc. is always looking for dedicated professionals who share our values. Please use our Career Portal to view current job openings and apply for positions online.
Thank you for considering a career with Taylor Morrison, Inc.!
For more information about Taylor Morrison please visit www.taylormorrison.com.
Posted 11 Days Ago
Full time
R0008730
st0msr88wpgc
144701850