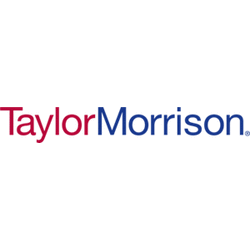 Taylor Morrison
Escrow Officer / Closer
Sarasota, FL
Job Description Summary
As an Escrow Officer working for Taylor Morrison you will process the finalization of the real estate deals. You will ensure whether the property titles are clear, the obligations are fulfilled by both TM and the homebuyer, outstanding debt is paid, and other real estate agreements are authentic.
Job Details
We trust that as an Escrow Officer you will: (responsibilities)
Ability to perform all tasks of the Escrow Assistant
Work closely with clients to accomplish a closed transaction in a timely, efficient and error-free manner
Prepare Closing Disclosure and the ALTA Settlement Statement and all other closing documents necessary for the transaction
Assist customers and clients with closing related questions
Collect all taxes due, HOA dues, and any delinquencies
Collaborate with management to resolve title issues such as legal descriptions, easements, lot splits, vesting, all tax liens, abstracts of judgments, bankruptcies, boundary disputes, encroachments, list pendants, etc
Conduct closing with customer, realtor, lenders, and attorneys
Secure all documents (corrective and others) that may be required for the issuance of title insurance
Oversee the issuance of checks, bills and statements, receipts, and any other documents needed to ensure customer satisfaction
Prior to disbursement, confirm all funds are collected, all appropriate documents are checked for accuracy, signatures are collected, and acknowledgements and legal descriptions are correct
Prior to recording, verify all legal documents for correct acknowledgements, legal, and lien information
Manage the entire real estate closing process, including compliance with real estate contracts, lender instructions, title requirements, company requirements and other written instructions
You are willing to perform other duties as assigned
What you will need: (competencies, behaviors & attributes)
Communication
Decision Making
Effective Negotiations
Leadership
Organization
Strategic Planning
About you:
Bachelors or Associate's degree; or three (3) years related experience and/or training; or equivalent combination of education and experience
Cooperate with and take direction from senior management
Participate in company sponsored seminars, meetings and training
Must be licensed and bonded in good standing in state located; and is required to adhere to any state licensing continuing education requirements
Must be a notary public in state located
Must be of high integrity, technical competence and high moral character
Strong communications skills - written, verbal, and listening
Highly proficient level of computer skills in title production and closing software (e.g. SoftPro, Ramquest, ResWare) including spreadsheet, word processing, and power point
Ability to deal with multiple types of roles such as real estate sellers, buyers, agents and brokers
Familiar with standard concepts, practices, and procedures within the escrow/title industry field
Must create a positive image of the company through a professional appearance, actions, and conduct to fellow employees and customers
Establish a professional working rapport with our clients and any new relationships that are established
Understand the escrow process to determine what steps need to be taken to transfer the title of property pursuant to the conditions called for in the real estate contract and lender instructions
FLSA Status: Non-Exempt
Will have responsibilities such as:
This position is considered a non-exempt position for purposes of wage-hour law, which means that you will be required to keep a time record and will be eligible for overtime pay.
Essential Functions:
Successful job applicants will be able to perform these functions. Reasonable accommodations will be made to enable individuals with disabilities to perform the essential functions.
Report to Division/Corporate Office/Community daily and adhere to schedule
Ability to access, input, and retrieve information from a computer and/or electronic device
Ability to have face to face conversations with customers, co-workers and higher level manager
Ability to sit or stand for long periods of time and move around work environment as needed
Ability to operate a motor vehicle if applicable
Comply with company policies and procedure
Physical Demands:
Must be able to able to remain in a stationary position up to 50% of the time
The ability to frequently lift and/or move up to 10 pounds and occasionally lift and/or move up to 25 pounds
*Taylor Morrison experience and/or successful completion of training program may override required education and/or experience requirement.
Job descriptions are not intended as, nor should be construed to be, exhaustive lists of all responsibilities, skills, efforts, or working conditions associated with a job. They are intended to be accurate reflections of those principal job duties and responsibilities essential for making fair pay decisions about the job.
Benefits of Working With Taylor Morrison
We are looking for dedicated professionals that share our values of putting the customer - and their needs - first. In addition to a great team atmosphere, career development and advancement opportunities, we offer full-time employees an extensive benefits package, to include:
Competitive Compensation
Health Care - Medical/Dental/Vision/Prescription Drug Coverage
401(k) with Company Matching Contributions
Flexible Spending Accounts
Disability Programs
Employee & Dependent Life Insurance
Vacation & Company Holidays
Tuition Reimbursement
Employee Home Purchase Rebate Program
Home Mortgage Program
Employee Assistance Program (EAP)
Welcome to the Taylor Morrison, Inc. Career Portal
In order to be the best in the industry, you have to surround yourself with the best people. At Taylor Morrison, Inc., we are committed to being the best North American homebuilder as measured by our employees, customers, shareholders, and business partners.
Headquartered in Scottsdale, Arizona, Taylor Morrison Home Corporation operates in the U.S. under the Taylor Morrison and Darling Homes brands. Taylor Morrison is a builder and developer of single-family detached and attached homes serving a wide array of customers including first-time, move-up, luxury, and active adult customers. Taylor Morrison divisions operate in Arizona, California, Colorado, Florida, Georgia, Illinois, North Carolina and Texas. Darling Homes serves move-up and luxury homebuyers in Texas. In addition, Taylor Morrison also offers home financing though Taylor Morrison Home Funding, providing professional and knowledgeable home mortgage options.
Taylor Morrison, Inc. is always looking for dedicated professionals who share our values. Please use our Career Portal to view current job openings and apply for positions online.
Thank you for considering a career with Taylor Morrison, Inc.!
For more information about Taylor Morrison please visit www.taylormorrison.com.
Posted 28 Days Ago
Full time
R0008303
101794082
101794082