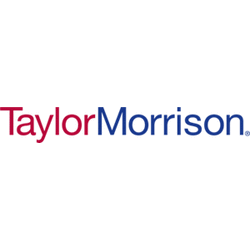 Taylor Morrison
Mortgage Closer
Job Description Summary
As a Closer working for Taylor Morrison you will be responsible for the day to day pipeline management and closing of Taylor Morrison Home Funding loans. The position requires a thorough knowledge of all closing guidelines as well as the thorough knowledge of all processes and procedures of investors utilized by Taylor Morrison Home Funding in association with the closing of these loans.
The goals of this position are to provide a seamless transaction for the borrower and the builder, achieve high customer satisfaction levels as evidenced by surveys, and to close loans in accordance with established Best Practices and to ensure any and all loans in the pipelines are closed accurately and expeditiously.
Job Details
We trust that as a Closer: (Responsibilities)
Monitor daily Closing Recon report to ensure that Closing Department policies and procedures are being followed regarding timelines expected for Closing Dept. emails going out, file reviews and closing documents going to title
Achieve proficiency in all document preparation systems utilized
Consistently utilize all portions of the Closing Compliance and File Audit Checklist during each step of the closing/funding process
Effectively communicate with builder, borrowers, title and co-workers in a professional and positive manner
Accurately review HUD-1 Settlement Statements
Order wires on closing transactions in a timely fashion so funds reach the closing agent on the day of closing
Responsible for reviewing all signed funding documents sent from the closing agent and confirming all "at closing" conditions on the final loan approval have been met prior to issuing the funding number
You are willing to perform other duties as assigned
What you will need: (Competencies, Behaviors & Attributes)
Critical Thinking
Detail Oriented
Passion
Persistence
Quick Learner
Sense of Urgency
About You:
Four (4) years experience in a professional high-volume environment or college degree in lieu of experience
Excellent oral and written communications, interpersonal skills and basic computer skills required
Ability to work in a fast paced, deadline driven work environment and handle multiple projects simultaneously with a high degree of accuracy
A team player with a positive attitude who constructively contributes to the goals of the department
Mortgage or Title experience required
FLSA Status: Non-Exempt
This position is considered a non-exempt position for purposes of wage-hour law, which means that you will be required to keep a time record and will be eligible for overtime pay.
Essential Functions:
Successful candidates will be able to perform these functions. Reasonable accommodations will be made to enable individuals with disabilities to perform the essential functions.
Report to Division/Corporate Office/Community daily and adhere to schedule
Ability to access, input, and retrieve information from a computer and/or electronic device
Ability to have face to face conversations with customers, co-workers and higher-level manager
Ability to sit or stand for long periods of time and move around work environment as needed
Ability to operate a motor vehicle if applicable
Comply with company policies and procedure
Benefits of Working With Taylor Morrison
We are looking for dedicated professionals that share our values of putting the customer - and their needs - first. In addition to a great team atmosphere, career development and advancement opportunities, we offer full-time employees an extensive benefits package, to include:
Competitive Compensation
Health Care - Medical/Dental/Vision/Prescription Drug Coverage
401(k) with Company Matching Contributions
Flexible Spending Accounts
Disability Programs
Employee & Dependent Life Insurance
Vacation & Company Holidays
Tuition Reimbursement
Employee Home Purchase Rebate Program
Home Mortgage Program
Employee Assistance Program (EAP)
Welcome to the Taylor Morrison, Inc. Career Portal
In order to be the best in the industry, you have to surround yourself with the best people. At Taylor Morrison, Inc., we are committed to being the best North American homebuilder as measured by our employees, customers, shareholders, and business partners.
Headquartered in Scottsdale, Arizona, Taylor Morrison Home Corporation operates in the U.S. under the Taylor Morrison and Darling Homes brands. Taylor Morrison is a builder and developer of single-family detached and attached homes serving a wide array of customers including first-time, move-up, luxury, and active adult customers. Taylor Morrison divisions operate in Arizona, California, Colorado, Florida, Georgia, Illinois, North Carolina and Texas. Darling Homes serves move-up and luxury homebuyers in Texas. In addition, Taylor Morrison also offers home financing though Taylor Morrison Home Funding, providing professional and knowledgeable home mortgage options.
Taylor Morrison, Inc. is always looking for dedicated professionals who share our values. Please use our Career Portal to view current job openings and apply for positions online.
Thank you for considering a career with Taylor Morrison, Inc.!
For more information about Taylor Morrison please visit www.taylormorrison.com.
Posted 30+ Days Ago
Full time
R0006757
101046894
101046894