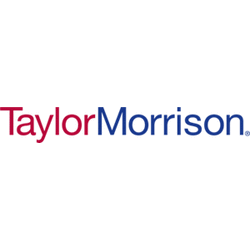 Taylor Morrison
Post-Closing Manager - Purchase Clearing
Job Description Summary
As a Purchase Clearing Post Closing Manager working for Taylor Morrison Home Funding, your primary responsibility is the oversight of the Purchase Clearing Team which ensures all loans sold are purchased by investors in an expeditious manner. You will provide leadership, oversight and support to your team. You will act as an advocate for the company throughout the purchase clearing transaction that your team is responsible for; build and maintain effective relationships through strong interpersonal skills with emphasis on relationship- building and consistent demonstrations of solid professional judgment. The Post Closing Manager will also view, have access to and work with confidential employee information and customer financial data. The person in this position must adhere to strict company confidentiality policies and procedures.
Job Details
What Youll Do
Primary responsibility is the oversight of the Purchase Clearing Team which ensures all loans are purchased in the secondary market by monitoring and resolving loan conditions placed by the investors in an expeditious manner.
Deep understanding of investor and agency guidelines using previous mortgage underwriting and processing knowledge to decipher if investor conditions are valid.
Ability to problem solve income, asset, appraisal, TRID and AUS related issues.
Effectively communicate with investors, borrowers and team members to answer questions and obtain additional documentation.
Provide trending analysis of internal and investor scorecards to determine root of deficiencies that will used to increase quality of loan production.
Responsible for turn times to avoid extension costs associated with clearing loan deficiencies as identified by the investor.
Continuously seek ways for departmental process improvements and efficiencies
Manage and supervise your team in accordance with guidelines and regulations for all residential mortgage loans
Keeps abreast of changes in company Policy and Procedures, Investor Programs and Procedures, and Compliance
Creates and implements procedures necessary to stay in compliance with Taylor Morrison Home Funding Policy and Procedures, Investor Programs and Procedures, and all federal and state regulation
Ensures that staff is informed and trained
Perform other duties as assigned
Sound Like You?
You might be just who were looking for if you have
3 + years of relevant mortgage closing/post-closing/operations or management experience
Strong knowledge and understanding of Mortgage Loan Origination Systems, processes and policies and management and/or operations. (Experience with Encompass is a plus)
Excellent written and verbal communication and presentation skills
Ability to work effectively with individuals and groups across the company to manage customer relationships
Proficiency with MS Office and other standard technology and communication applications
Ability to train and present to small and large audiences or has the interest in learning to train and present
Excellent management, leadership, and team building skills
FLSA Status: Exempt
Will have responsibilities such as:
* Interviewing, selecting, and training employees
* Setting rates of pay and hours of work
* Appraising productivity; handling employee grievances or complaints, or disciplining employees
* Determining work techniques
* Planning the work
* Apportioning work among employees
* Determining the types of equipment to be used in performing work, or materials needed
* Planning budgets for work
* Monitoring work for legal or regulatory compliance
* Providing for safety and security of the workplace
Essential Functions:
Successful job applicants will be able to perform these functions. Reasonable accommodations will be made to enable individuals with disabilities to perform the essential functions.
Report to Division/Corporate Office/Community daily and adhere to schedule
Ability to access, input, and retrieve information from a computer and/or electronic device
Ability to have face to face conversations with customers, co-workers and higher-level manager
Ability to sit or stand for long periods of time and move around work environment as needed
Ability to operate a motor vehicle if applicable
Comply with company policies and procedure
Physical Demands:
Must be able to able to remain in a stationary position up to 50% of the time
The ability to frequently lift and/or move up to 10 pounds and occasionally lift and/or move up to 25 pounds
*Taylor Morrison experience and/or successful completion of training program may override required education and/or experience requirement.
Job descriptions are not intended as, nor should be construed to be, exhaustive lists of all responsibilities, skills, efforts, or working conditions associated with a job. They are intended to be accurate reflections of those principal job duties and responsibilities essential for making fair pay decisions about the job.
Taylor Morrison is an equal opportunity employer. Taylor Morrison does not discriminate against any candidate or employee on the basis of race, national origin, sex, marital status, sexual orientation, age, disability, religion or veteran status.
Benefits of Working With Taylor Morrison
We are looking for dedicated professionals that share our values of putting the customer - and their needs - first. In addition to a great team atmosphere, career development and advancement opportunities, we offer full-time employees an extensive benefits package, to include:
Competitive Compensation
Health Care - Medical/Dental/Vision/Prescription Drug Coverage
401(k) with Company Matching Contributions
Flexible Spending Accounts
Disability Programs
Employee & Dependent Life Insurance
Vacation & Company Holidays
Tuition Reimbursement
Employee Home Purchase Rebate Program
Home Mortgage Program
Employee Assistance Program (EAP)
Welcome to the Taylor Morrison, Inc. Career Portal
In order to be the best in the industry, you have to surround yourself with the best people. At Taylor Morrison, Inc., we are committed to being the best North American homebuilder as measured by our employees, customers, shareholders, and business partners.
Headquartered in Scottsdale, Arizona, Taylor Morrison Home Corporation operates in the U.S. under the Taylor Morrison and Darling Homes brands. Taylor Morrison is a builder and developer of single-family detached and attached homes serving a wide array of customers including first-time, move-up, luxury, and active adult customers. Taylor Morrison divisions operate in Arizona, California, Colorado, Florida, Georgia, Illinois, North Carolina and Texas. Darling Homes serves move-up and luxury homebuyers in Texas. In addition, Taylor Morrison also offers home financing though Taylor Morrison Home Funding, providing professional and knowledgeable home mortgage options.
Taylor Morrison, Inc. is always looking for dedicated professionals who share our values. Please use our Career Portal to view current job openings and apply for positions online.
Thank you for considering a career with Taylor Morrison, Inc.!
For more information about Taylor Morrison please visit www.taylormorrison.com.
Posted 23 Days Ago
Full time
R0008688
gpuqbyaqbhqv
139313937