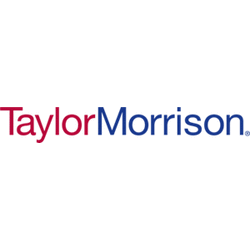 Taylor Morrison
Senior Purchasing Agent
Cary, NC
Job Description Summary
As a Senior Purchasing Agent working for Taylor Morrison you will be responsible for entering into negotiations with suppliers by reviewing terms and conditions, establishing pricing, contract formulation, and any supplier management conditions affecting the division.
Job Details
We trust that as a Senior Purchasing Agent you will: (responsibilities)
Provide accurate and timely local supplier negotiations and contracting based on defined category selection criteria (i.e., cost, quality, productivity, service)
Manage supplier performance monitoring within the division (i.e., cost, quality, productivity, service)
National: manage compliance to agreements, scopes, etc.
Local: manage and execute contract agreements consistent with sourcing guidelines
Collaborate with both divisional operations and national purchasing teams
Manage supplier relationships and assist in resolving issues and conflicts related to daily Trade Partner activities
Verify estimates of costs and quantities of residential products using comparative and differential estimating techniques
Responsible for Trade Partner Key Performance Indicator (KPI) measurement and validation
Performs analysis of Trade Partner data submissions and manages impact of commodity fluctuations
Communicate completed estimates to the construction personnel, trade subcontractors and vendors
Develop material and labor optimization solutions using Value Engineering tools and methodology
Control trade category costs by utilizing Should Cost methodology
Responsible for assigned Project Tracker categories and rebate capture
Develop and implement division specific tools and methodologies for estimating and controlling trade category costs as required
Develop scopes and standard operating procedures that assure Trade Partner compliance with Taylor Morrison construction standards, local, state and national building codes, and safety regulations
Complete necessary custom option estimates
Be highly approachable and displays a positive approach to both work and internal customers
Have strong project management and leadership skills, ability to effectively manage multiple projects
Follow Taylor Morrison business processes for supplier management
Assist in managing specifications
Use detail takeoffs (create a takeoff and use it for negotiation with a trade partner) understand the impact to a trade partner
You are willing to perform other duties as assigned
What you will need: (competencies, behaviors & attributes)
Analytical
Communication
Ethics & Integrity
Independent Worker
Leadership
Negotiation
About you:
Preferred 5-7 years of Purchasing or Construction experience in the homebuilding industry
Bachelors degree or equivalent desired
Extensive knowledge of shell (foundations, framing, etc.) and mechanical trades (electrical, plumbing, HVAC, etc.)
Proficient in math with basic finance knowledge
Able to read and interpret blueprints
Able to meet and coordinate with Builders and Construction Managers in the field
Organized and able to multi task with attention to detail
Takes initiative and displays a sense of urgency - is highly responsive to business needs and unexpected situations that emerge
Multi-tasking a must
Ability to partner effectively with all levels of employees
Residential Construction License preferred
Ability to travel, if necessary
Ability to use with ease the Microsoft suite of solutions
Knowledge of Newstar, BuildPro and PlanSwift is preferred
FLSA Status: Exempt
Will have responsibilities such as:
Office or non-manual work, which is directly related to management or general business operations
Act as a primary component of which involves the exercise of independent judgment and discretion about matters of significance
Essential Functions:
Successful job applicants will be able to perform these functions. Reasonable accommodations will be made to enable individuals with disabilities to perform the essential functions.
Report to Division/Corporate Office/Community daily and adhere to schedule
Ability to access, input, and retrieve information from a computer and/or electronic device
Ability to have face to face conversations with customers, co-workers and higher level manager
Ability to sit or stand for long periods of time and move around work environment as needed
Ability to operate a motor vehicle if applicable
Comply with company policies and procedure
Physical Demands:
Must be able to able to remain in a stationary position up to 50% of the time
The ability to frequently lift and/or move up to 10 pounds and occasionally lift and/or move up to 25 pounds
*Taylor Morrison experience and/or successful completion of training program may override required education and/or experience requirement.
Job descriptions are not intended as, nor should be construed to be, exhaustive lists of all responsibilities, skills, efforts, or working conditions associated with a job. They are intended to be accurate reflections of those principal job duties and responsibilities essential for making fair pay decisions about the job.
Benefits of Working With Taylor Morrison
We are looking for dedicated professionals that share our values of putting the customer - and their needs - first. In addition to a great team atmosphere, career development and advancement opportunities, we offer full-time employees an extensive benefits package, to include:
Competitive Compensation
Health Care - Medical/Dental/Vision/Prescription Drug Coverage
401(k) with Company Matching Contributions
Flexible Spending Accounts
Disability Programs
Employee & Dependent Life Insurance
Vacation & Company Holidays
Tuition Reimbursement
Employee Home Purchase Rebate Program
Home Mortgage Program
Employee Assistance Program (EAP)
Welcome to the Taylor Morrison, Inc. Career Portal
In order to be the best in the industry, you have to surround yourself with the best people. At Taylor Morrison, Inc., we are committed to being the best North American homebuilder as measured by our employees, customers, shareholders, and business partners.
Headquartered in Scottsdale, Arizona, Taylor Morrison Home Corporation operates in the U.S. under the Taylor Morrison and Darling Homes brands. Taylor Morrison is a builder and developer of single-family detached and attached homes serving a wide array of customers including first-time, move-up, luxury, and active adult customers. Taylor Morrison divisions operate in Arizona, California, Colorado, Florida, Georgia, Illinois, North Carolina and Texas. Darling Homes serves move-up and luxury homebuyers in Texas. In addition, Taylor Morrison also offers home financing though Taylor Morrison Home Funding, providing professional and knowledgeable home mortgage options.
Taylor Morrison, Inc. is always looking for dedicated professionals who share our values. Please use our Career Portal to view current job openings and apply for positions online.
Thank you for considering a career with Taylor Morrison, Inc.!
For more information about Taylor Morrison please visit www.taylormorrison.com.
Posted 30+ Days Ago
Full time
R0008325
101793658
101793658